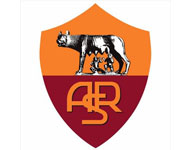 AS Roma - Lazio
MAA, 08 APR 2013, Stadio Olimpico
Prijs vanaf € 135.00
Info
* De datum en tijd van de wedstrijd zal 5-30 dagen voor de match worden bevestigd. Als je twijfelt, bekijkt dan de officiële wedstrijd van de spelende club. Veranderingen van data van wedstrijden zijn buiten onze macht om en we vragen je jezelf hiervan bewust te zijn wanneer je de reisplannen opstelt!
* Je zult NOOIT enkele stoelen krijgen. Te allen tijde zullen wij ervoor zorgen dat je stoelen naast of recht voor/achter je vrienden zult krijgen. Dit garanderen wij naar jou toe!
* Je zult altijd plekken krijgen tussen de thuissupporters of in een neutrale zone.
* Wanneer je de boeking hebt afgerond zullen de bevestiging en e-tickets meteen naar jouw e-mailadres verstuurd worden.
* Alle informatie met betrekking tot het ophalen of laten bezorgen van de originele wedstrijdkaarten staat geschreven op het e-ticket.
* We raden je ten zeerste aan om zorgvuldig de voorwaarden voor het boeken van voetbaltickets te lezen!

Hieronder kan je meer lezen over de procedure van zitplaatsen kiezen en de categorieën die beschikbaar zijn voor deze wedstrijd.
Categorie
Longside - Monte Mario : Longside Tickets on Monte Mario Tribuna.
Longside - Tevere: Longside Tickets on Tevere Tribuna.
Longside - Parterre Tevere: Longside Tickets(1st sections - blocks 28, 32, 35, 39) on Tevere Tribuna.
Shortside - Distinti: Tickets on Short side or Distinti Tribuna.

NEW: AS Roma VIP Tickets: The Seats are located on Tribune d'Onore(The Purple area on our arena plan), with perfect view of the pit, access to private terrace and private lobby PLUS a great view of Curva Sud and the world-famous Curva Sud fans.
Incl. in AS Roma VIP Tickets:
- Private Chauffeur to and from Your Hotel directly to Stadio Olimpico.
- VIP Seats in Tribuna d'Onore Laterale DX (not sold in general public).
- Premium Hospitality with gourmet buffet and open bar through the entire game.
- Complimentary AS Roma Scarf.
Vorige matches
AS Roma vs Lazio, ZON, 30 APR 2017
AS Roma vs Lazio, ZON, 08 NOV 2015
AS Roma vs Lazio, ZON, 11 JAN 2015
AS Roma vs Lazio, ZON, 22 SEP 2013
AS Roma vs Lazio, MAA, 08 APR 2013
AS Roma vs Lazio, ZON, 04 MRT 2012