Venetië
Venetië is zonder twijfel een van de meest mooiste steden in de wereld met een rijke cultuur en geschiedenis - en niet te vergeten ongelofelijk eten. Neem een sightseeing tour en bekijk de mooiste plaatsen van Venetië, krijg een exclusieve tour door de St. Marko Basiliek of probeer een ongelofelijke culinaire en wijntour in het Joodse Kwartier.
Toplijst
Sorteer op
A - Z
Prijs
Aanraders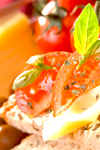 Wine and Appetizers in the Jewish Ghetto
Eat and drink your way through the historic Jewish Quarter. No other Venice experience offers a food & wine tour in the authentic and local atmosphere of the Jewish Quarter in the Cannaregio district. Book your tour online today!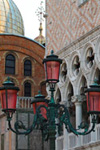 Tour of the Doge's Palace
Visit the magnificient Doge's Palace in Venice and learn about the very best and the very worst of Venice's history - from vast paintings by Tintoretto and Veronese to the wooden slot where accusations of treason were slipped to the fearsome Secret Police. Book your tour here!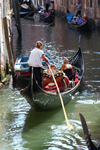 Best of Venice + Grand Canal Water Taxi
See all the top sights of Venice with this exclusive, semi-private tour, limited to only 10 people or less per group. The tour includes a one hour water taxi ride on the Grand Canal, St. Mark's Basilica, Marco Polos house, Campo SS Giovanni Paolo and the famous Bridge of Sighs. Book your tour here and experience the best of Venice ...
Tevreden klanten
Niels Geudens
"Super makkelijk te bestellen! Geen enkel probleem gehad met de bestelde tickets."
(383)
Niels, Wilrijk
DON, 09 FEB 2017
zie alle
Waarom bij ons bestellen?
2 Miljoen verkochte tickets
U betaalt in Euro's zonder verborgen kosten
25 jaar ervaring in de ticketverkoop
100% veilig betalingssysteem