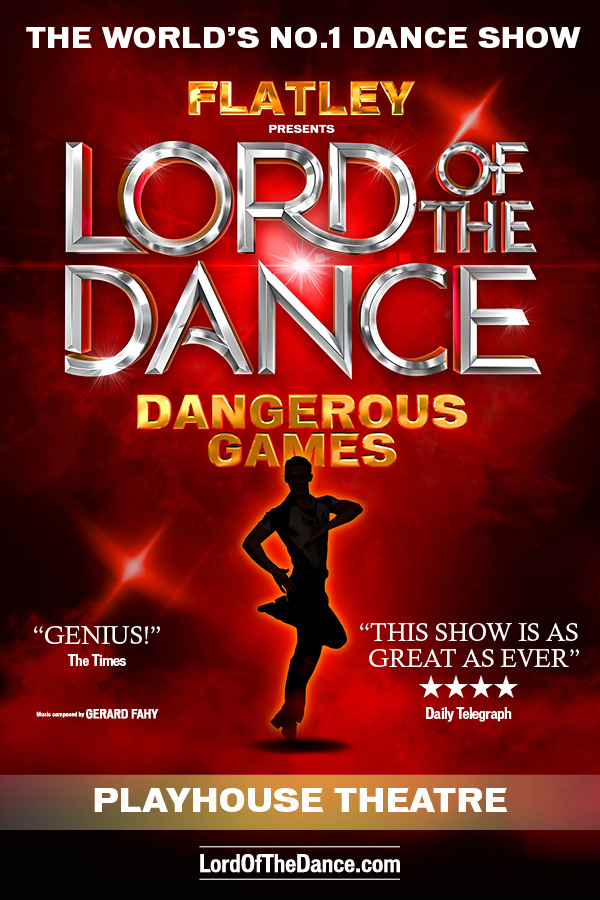 Lord of the Dance: Dangerous Games
Playhouse Theatre
Prijs vanaf € 43.40
Michael Flatley's Lord of the Dance: Dangerous Games showcases exciting and ground-breaking new technology, world champion acrobats and the greatest team of Irish Dancers the world has seen. The cast at the Playhouse Theatre will be led by James Keegan and Morgan Comer, who have both won every major title in competitive Irish Dance. They were hand-picked and trained by Flatley himself and have starred in the West End and UK touring shows of Lord of the Dance: Dangerous Games. Michael Flatley, who has recently retired from UK performances, is excited to hand over the reins to such talented performers. The score is composed by Gerard Fahy. Flatley said, "I'm delighted that London has once again welcomed us so warmly, and to be able to extend the show's run by moving to the very beautiful Playhouse Theatre makes me feel immensely proud of what we've achieved. I am delighted for my dancers that they can continue to perform in this great city." Based on Irish folklore, this classic tale of Good vs. Evil, expressed through the universal language of dance, has thrilled audiences worldwide It's the story of the Little Spirit, who travels through time to help the Lord of the Dance protect his people from the challenge of Don Dorcha, the Dark Lord. As this dark power challenges our hero, the adventure draws you into a mythical universe of love, danger, and desire, created by a masterfully orchestrated combination of precision dancing, state of the art lighting and pyrotechnics.
Goed
3.0
Recensies van 1 klantrecensies
Playhouse Theater; Lord of the Dance
In een zeer goed te bereiken/vinden theater optreden van Lord of the Dance; Dangerous Games gezien. Combinatie van dans en zang met element vuur als verrassingsactie. Hebben genoten van de ambiance en show!