The O2 Arena, Londen
Alle The O2 Arena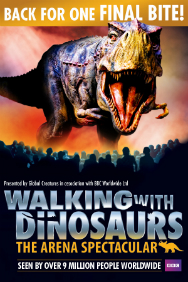 Walking with Dinosaurs: The O2 Arena
Walking with Dinosaurs are back in London at the O2 Arena after 65 million years. Don't miss out on this amazing theatrical show with 20 life-size dinosaurs. Be amazed and thrilled as the greatest creatures ever to walk the earth return before your eyes! Book your tickets online today!
Strictly Come Dancing The Live Tour 2018 - The O2 Arena
The Strictly Come Dancing Live Tour is back to keep you dancing into 2018 in London! Celebrating all that we love about the smash hit BBC1 TV series, the Strictly Live Tour delivers escapist entertainment on a breathtaking scale.