Los Angeles
Here you'll find lots of different tours and attractions in and around Los Angeles. We offer sightseeing tours around the city, entrance to LA's countless amusement parks, such as Universal Studios, Disneyland Resort and Six Flags Magic Mountain. We also sell tickets for Madame Tussauds and Warner Brother Studio. Find your sightseeing tours and entrance tickets online at Ticmate!
Toplijst
Sorteer volgens
A - Z
Prijs
Wij raden aan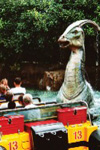 Universal Studios Tour
Ben je klaar voor een met actie gevulde dag? Dan is de Universal Studios in Hollywood de plek waar je moet zijn! Jouw bezoek barst van spannende thema park ritten, shows, een echte fiml studio en de beste winkels, restaurants en bioscopen van Los Angeles.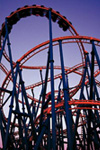 Six Flags Magic Mountain
Ga mee op een dag vol plezier en spanning bij Six Flags Magic Mountain. Met meer dan 100 attracties is Magic Mountain één van Los Angeles meest populaire attractieparken. Het parkt heeft onder andere enkele spannende achtbanen, waterachtbanen en veel meer. Je kunt je er gemakkelijk een volledige dag vermaken!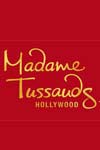 Madame Tussauds Hollywood
Bij Madame Tussauds Hollywood krijg je de unieke kans om jouw favoriete filmsterren, sportsterren en Hollywood iconen de ontmoeten als wassenbeeld! Bekijk oude opnieuw gemaakte filmsets, neem een foto met een beroemdheid en leer alles over hoe je een wassenbeeld maakt. Koop je tickets hier.
Tevreden klanten
Smooth
"Alles prima verlopen."
(147)
Janneke, Zeist
ZON, 03 JAN 2016
zie alle
Waarom bij ons bestellen?
1 miljoen verkochte tickets
U betaalt in Euro's zonder verborgen kosten
25 jaar ervaring in de ticketverkoop
100% Veilig Betalen